Freaks of Nature
WordPress Website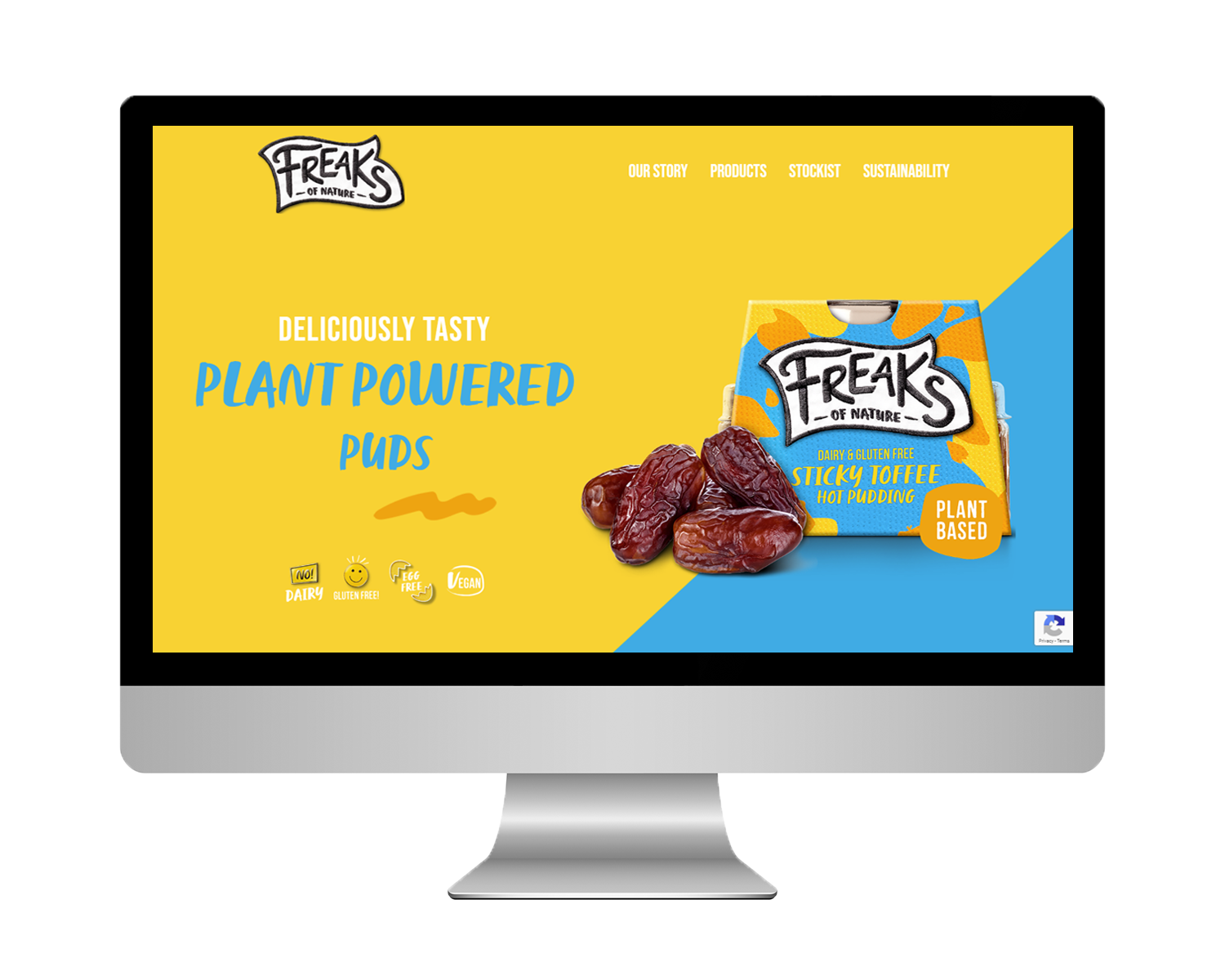 About the Client:
Launched in 2016 by entrepreneur Peter Ahye, Freaks of Nature is an award-winning brand of entirely plant-based desserts. From their factory in West Yorkshire, Freaks of Nature's dairy- and gluten-free puddings are available in various supermarkets.
To match their unique, healthy products, Freaks of Nature needed a new website that was fresh, vibrant and striking. A product webpage delivering the right simplicity, a strong message, and a bit of pizzazz!
Not only that, but a new and exciting product range was on the way, so we wanted to adapt the website to make room for double-launch to showcase all of the products all of the time.
Website Features Provided:
WordPress content management with all the fabulous benefits that come with it, making it easy to update any product information in seconds.
Bootstrap grid system, perfect for making the site look good on all screen sizes.
A few fancy slider plugins.
Using a nicely coded bit of CSS, the product display really shows off these tasty desserts and makes them ping.
Every page is unique with its own header and background colours. These are easy to change at any time using an on-page colour picker (pictured right). This was primarily for the product pages (using colours from each product packaging), but we decided to apply it to all pages to make the website pop.
Extras:
We set up Google Analytics and Google Tag Manager on Freaks of Nature's behalf. We're proud of this website, but as they say, the proof of the pudding is in the eating! Now that these two features are set up, Freaks of Nature can monitor their website visitors' behaviour to make informed choices about their website and digital marketing going forward.
A free WordPress workshop (supplied with all our WordPress websites) will allow the Freaks of Nature team to make regular blog and recipe features on the site as part of their bigger online marketing campaign.
Get Your Specialist WordPress Website
Call us on 01484 290 100 or contact us to discuss a new WordPress Website for your business.
---
Written on
February 2, 2022