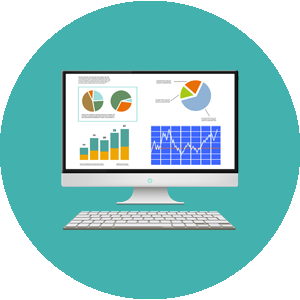 Are you keeping on top of your website analytics? Do you know how many visitors your website is getting? How many of them are coming from Google search? How successful is your SEO marketing?
Proper analytics and insights are crucial for getting the most out of your marketing and website insight metrics. Tracking performance, finding patterns and spotting trends. Seeing what works and what doesn't is vital for your marketing strategies going forward.
If You Can't Measure It, You Can't Manage It
It's not enough to just get a website and fill it with keywords. There are stats and analytics available to help you with your content and SEO marketing — use them!
But it can be difficult to understand what these figures actually mean. To find time to sit down, have a good look at them, and think about how to sell yourself better in the future. Fortunately, you don't have to do it on your own.