Free SEO guide for 2023
An identifiable brand & targeted digital marketing strategy is essential for a growing business!
Online marketing is essential in today's world. Websites, Google, social media, they're all a huge part of everyday life — and now work. Your business can get the best out of it — as long as you do it right.
Whether you're in construction, health and beauty, finance, tourism … you have the same goal. You want to generate leads and get the best value from your marketing spend.
Nice branding and a fancy website are all well and good — but that's not enough. To raise your brand awareness and visitor engagement, you need a proper, tailor-made digital marketing strategy.
To be targeted, your digital marketing needs to be underpinned by a well-researched digital marketing strategy that analyses your ideal clients' behaviour, identifies the digital channels they use and pinpoints your marketing goals. To be memorable, your digital marketing needs to be original and creative. Your digital marketing should always align with your business personality and objectives.
What is Digital
Marketing?

Digital marketing is the process of promoting your business or brand (and advertising the products or services you offer) through a variety of 'digital' channels, including (but not limited to) Social Media, Email Marketing, Pay-per-Click online advertising, and Content Marketing, which includes blogging, case studies, testimonials and more. These digital channels are consumed by audiences online.
How much does Digital Marketing cost?

It depends on the size and age of your business. If you're a small start-up it's worth doing your own digital marketing in the beginning and investing in yourself by attending affordable digital marketing workshops. How many digital marketing channels your business requires, and how much work it will take to keep these digital marketing channels managed and active, will also influence the cost you pay.
Why do I need Digital Marketing for my business?

Chances are your perfect customer is online in some form. Digital marketing can not only help you reach your ideal clients but can be completely targeted through a range of demographic filters that are available on digital channels. This means the right people see your online promotions, a guarantee you can never get from a radio or newspaper ad or billboard display.
How to choose a Digital Marketing Agency?

Looking at a digital marketing company's blog, social media, testimonials and portfolio of previous work will be a good indicator of choosing a branding agency that's right for your business. If they have qualifications from leading marketing organisations like Google, HubSpot, and Semrush then the digital marketing company is likely to be a good fit for your business.
We can help with…

Social Media Marketing
An effective way to engage with your ideal customers in real-time, social media can also be a fun way of communicating your brand's personality.
Helping you build a personal relationship with those that matter, we can save you time by driving traffic to your website.
Learning about your business goals and how to speak your customers' language
Researching your target market and getting familiar with your industry
Creating consistent and engaging multimedia social content
Monitoring and responding to your notifications and messages
Reporting on your social media performance with insights

PPC Management
Unlike traditional advertising, the performance of online Pay-per-Click advertising can be tracked, meaning it can be constantly improved.
We look at the bigger picture, researching relevant industry keywords that have a high online search volume, so we know what to include in your ads. We ensure you remain in full control of your budget and reach the right people with focused ads.
Understand your business objectives
Extensive keyword, industry and competitor research
Creative advert set up with appropriate targeting
Ongoing monitoring and tracking, tweaking to enhance ads where necessary
Regular reporting to keep you informed

Graphic Design
First impressions count. Your brand deserves consistency, craves colour and needs character.
We craft compelling design, so your customers' experience desired feelings when they see your brand. We do research to make sure your brand appeals to those you wish to target and then translate your branding to all online and offline marketing channels.
We ensure your brand appears professional, memorable and individual.
Audit of your existing branding
Original logo designs with options
Redrawing of old logos with options
Business cards, stationary, and email signature designs
Implementation of your feedback every step of the way
The Digital Marketing Process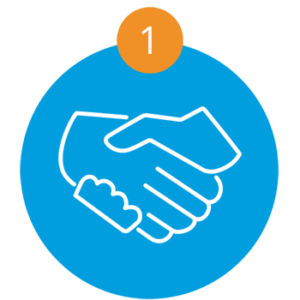 Business Objectives
We meet with you to get to know you, your business's personality, ideal customer, goals and what you wish to achieve from digital marketing.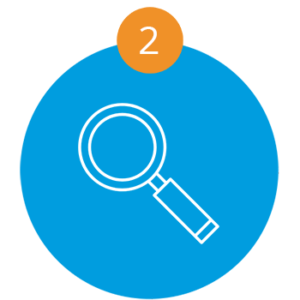 Research and Investigation
We identify characteristics of your target audience and explore your ideal customer, including their behaviour and preferences to establish where they spend their time whilst online.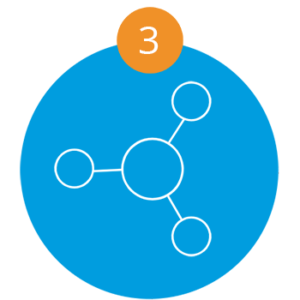 Establishing Best Channels
We combine our research findings to pinpoint which digital marketing channels suit your business best and what the best ways are to reach your perfect customer.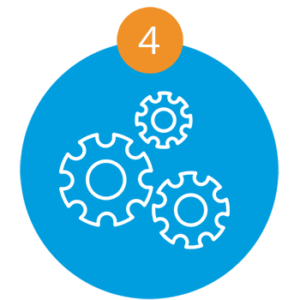 Account Set Up
If you don't have social media, online advertising or email marketing accounts set up, we start by making sure your profile's complete and photos and bios are up to scratch.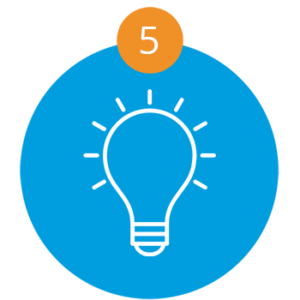 Getting Creative
We get our creative juices flowing and craft consistent and compelling content for your social media channels, online and social media adverts or email marketing campaigns.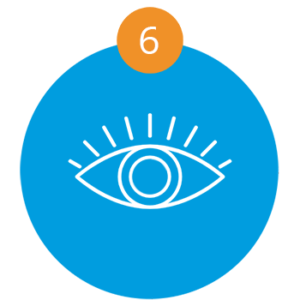 Daily Monitoring
Digital marketing isn't a one-off project; it's an ongoing process. We track and monitor the performance of your social media posts, adverts and email marketing campaigns.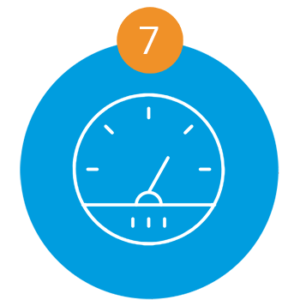 Performance Analysis
Through monitoring ongoing analytics and data, we produce regular, easy to follow reports outlining your digital marketing performance, providing transparency and insights.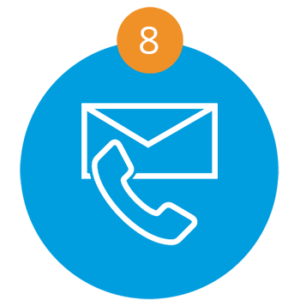 Keeping in Touch
We understand that your business's goals, services and products change. We meet with you regularly to keep you in the loop, answer any questions you have. We act as an extension of your team!
© Copyright 2023 Pivotal Marketing Ltd