How a Cheap Website Could Cost You Thousands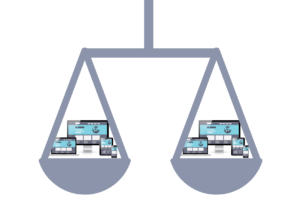 "Apples to Apples" is an old and often overused phrase, but the definition still holds value. Basically, when you're shopping around for a quote for a service or product, make sure the quotes you receive include all the same services. That way you can accurately compare quotes like-for-like.
When it comes to getting a website designed and developed that is capable of generating leads and interest in your business and brand or even directly selling your products and services, the true 'Cost of Ownership' is a better factor to consider.
For example, a website costing £1,000 might seem like a much cheaper option initially than, say, a £2,500 website. But actually, it could cost you more in a very short period of time.
---
Here's How:
A £1,000 website is likely to be just that. A website. Box ticked. No extras. No bells and whistles, which really aren't bells and whistles at all, but are actually an industry standard now.
It's possible that the £1,000 website will have no SEO keyword research carried out, so the content won't include the keywords (or search terms) you wish to rank for in the results of search engines like Google. The content itself could also be minimal, with no clear Call-to-Action.
This hurts your business twofold. Firstly, you've paid for a website that no one can find. Secondly, any website visitors your new site does attract are instantly put off by the lack of information, possibly resulting in zero leads being generated for your business.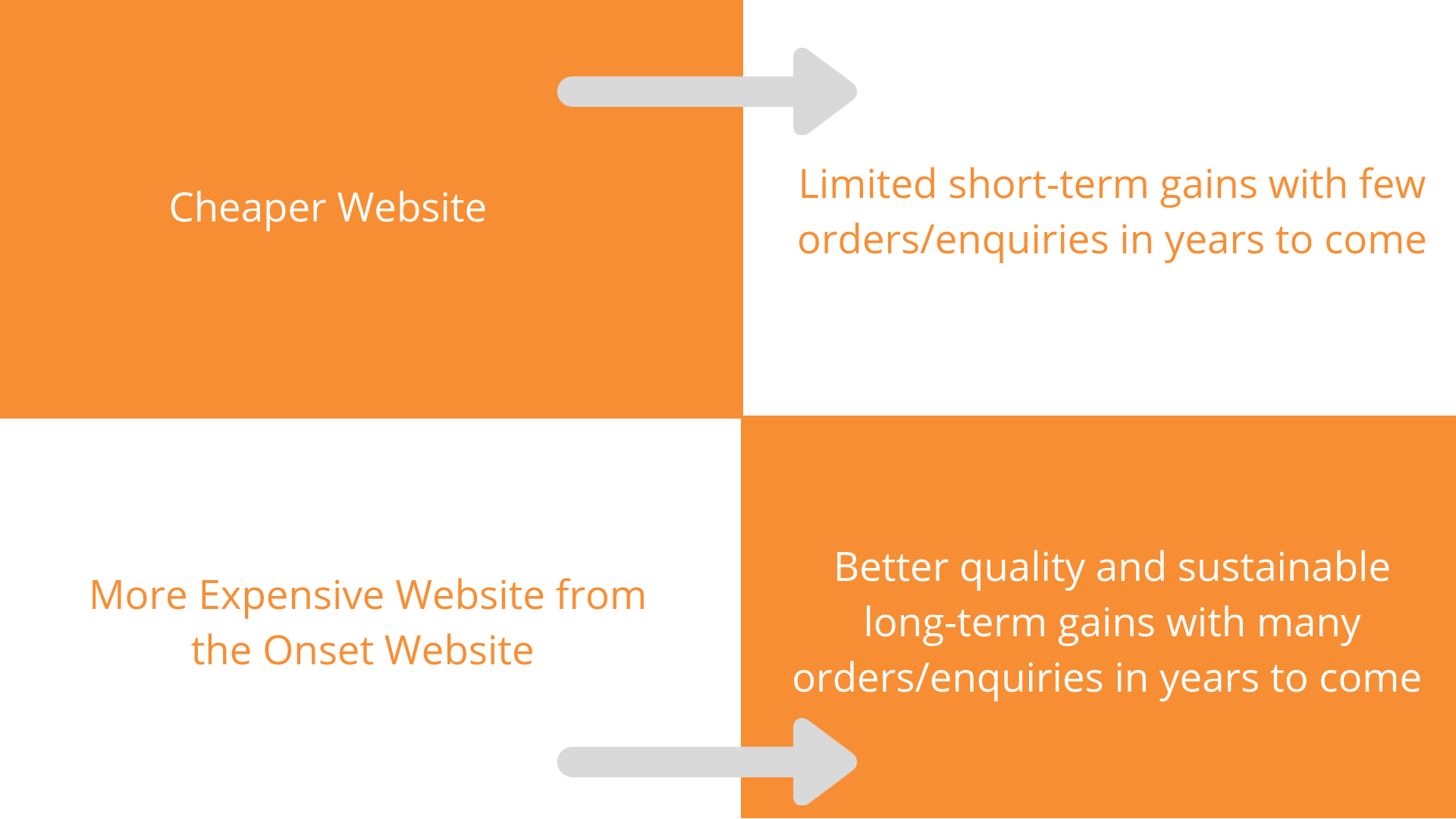 A £2,500 website, however, could have full SEO, both technically and in terms of content. That would mean it will be more visible in search engine results pages for the focus keywords you wish to target, following your web design team's keyword research, identifying what people search for the most. This 'more expensive' website is therefore likely to generate more click-throughs.
The chances are the content on the website will also be of higher quality and displayed in a much more engaging way, compelling website visitors to get in touch with you. Thus the new website you've invested in is generating and converting more opportunities for you, as it should be!
---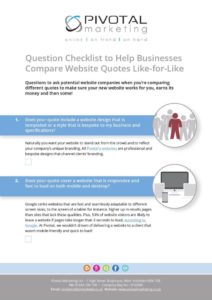 Download our Question Checklist to Help Businesses Compare Website Quotes Like-for-Like.
To help you ask the right questions and ensure you're investing in a website that works for you, check out our downloadable Question Checklist to Help Businesses Compare Website Quotes Like-for-Like!