Christ Church Hipperholme and Lightcliffe
Website Redesign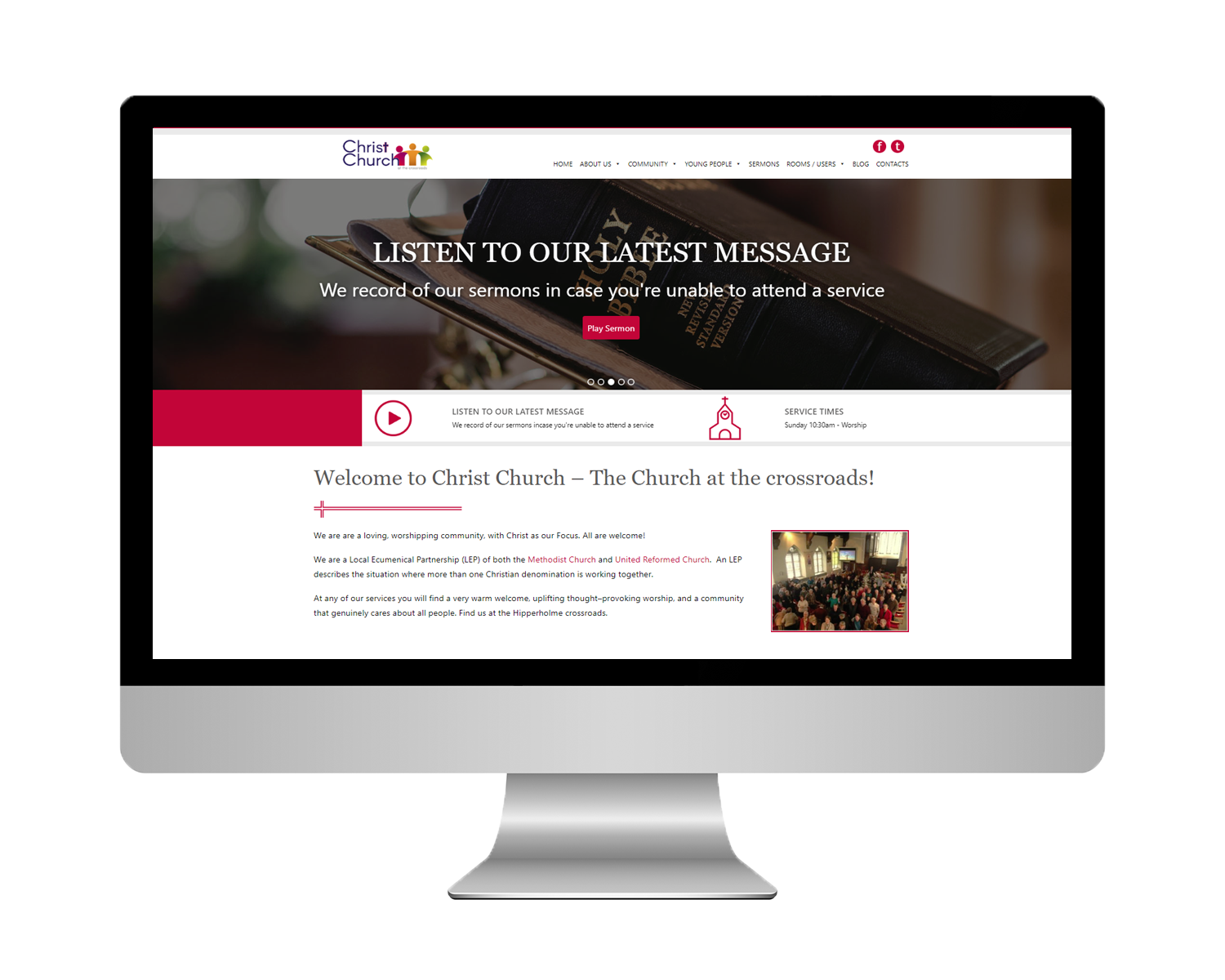 About the Client:
Christ Church Hipperholme and Lightcliffe, in Halifax, West Yorkshire, is a church that tries to get the best out of its online presence. As well as posting notices, events, etc. to the website, they also post recordings of sermons for visitors to listen to online.
Project:
To begin with, the Christ Church website only wanted a modern, up-to-date, simple design with a change of colour. But as it was for a charity organisation, we went that extra mile and created a brand-new website from scratch! What was once bright green and difficult to navigate is now red and easy to use.
Not only is it easier for visitors to use the website, but it's better for the church members to use as well. When it came to uploading recordings of sermons, they used to have someone else do it for them, but now, thanks to WordPress, they can easily do it themselves.
We also spruced up the website's Search Engine Optimisation (SEO). By optimising for keywords and adding meta descriptions to the site pages, we've helped it to rank higher in search engine results.
Below is the website's old design (left) and its new look (right):
Challenges We Overcame:
Uploading large files, such as sermon recordings, can be tricky in WordPress. Our solution, in the end, was a plugin and trusty Dropbox! However, when linking Dropbox to the website, we had some trouble making the sermons play and issues with the sound. We fixed this by changing the code at the end of the URL, and now it's perfectly easy to add new sermons and let visitors play them directly on the website.
Extras:
Get Your WordPress Website
Call us on 01484 290 100 to discuss a new WordPress website for your business.
---
Written on
December 24, 2019