The days and the wait for Christmas may be getting shorter, but Tweets are getting longer! This week Twitter, the fast-paced micro-blogging social media platform, increased its short and snappy Tweet length. Where users could only type 140 characters, now they can type 280 — and we reckon Twitter's decision was a wise one.
The move to extend the character limit on Tweets has been a long time coming. It comes as part of Twitter's bid to make it easier to Tweet, appeal to new users, and increase the growth of the platform, with Twitter's 330 million active users dwarfed by the 800 million people who use Instagram and 2 billion people and organisations who are on Facebook.
We have to admit, when we planned social media content for clients in the past, it was a challenge. It's not easy to convey an intelligent thought, pose a meaningful question or communicate a significant message in a tight 140 characters. The job became especially tricky when we had to use a professional tone to reflect the business we represented. Succumbing to abbreviations, slang, 'text speak' and emojis wasn't really appropriate.
Getting Around Twitter's Old 140-Character Limit
Instead, we often resorted to using Twitter as a 'gateway'. We would often post links to clients' websites and blog posts, where followers could find more information. The link would merely follow a short description or comment in the Tweet. More details on updates or products/services would be on other social media, such as Facebook or LinkedIn.
To get around Twitter's character limit, others were more creative. We would sometimes see people posting a screenshot displaying the message they wished to communicate. Some others would post more videos where promotions and informative Tweets could be expanded upon.
Many business owners found Twitter's brevity a little daunting, whilst they took to Facebook like a duck to water. However, Twitter fans have raised the point that this extension would undermine the edge Twitter had over other platforms: conciseness.
An Exciting Opportunity
Will Twitter's new change be a popular one? That remains to be seen. Many users would have preferred an 'edit' function for tweaking Tweets that they have already posted. Meanwhile, other critics of the change called for a crack-down on the hate crimes they see on the network.
But we think this is an exciting opportunity, from a business perspective. It means we can convey more information about our clients' products/services and their company news. Not to mention that Twitter still enjoys a shorter character limit than other social media platforms. Despite the extension, Tweets will continue to benefit from being brief, relevant and free from waffle.
In other Twitter news, the social media platform has also announced that it's now allowing users to extend their Twitter display name from 20 to 50 characters. Businesses, for example, don't have to abbreviate their names or cut them short.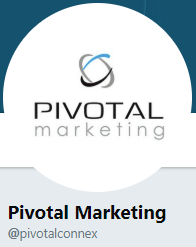 Note: The change doesn't apply to your @username, known as your Twitter handle.

To change your display name, (the name that's in bold text on your profile) simply click 'Edit profile' on the right-hand side of your profile and click on your current name.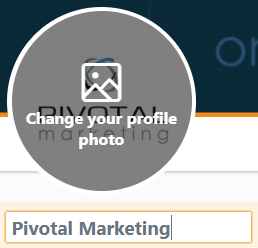 What do you think of Twitter's choice to extend its character limit? Will your business' digital marketing benefit from it? Let us know on Facebook and Twitter!
If you're interested in using Twitter for business, take a look at our Social Media Marketing services.