Vickers Carnley
WordPress Website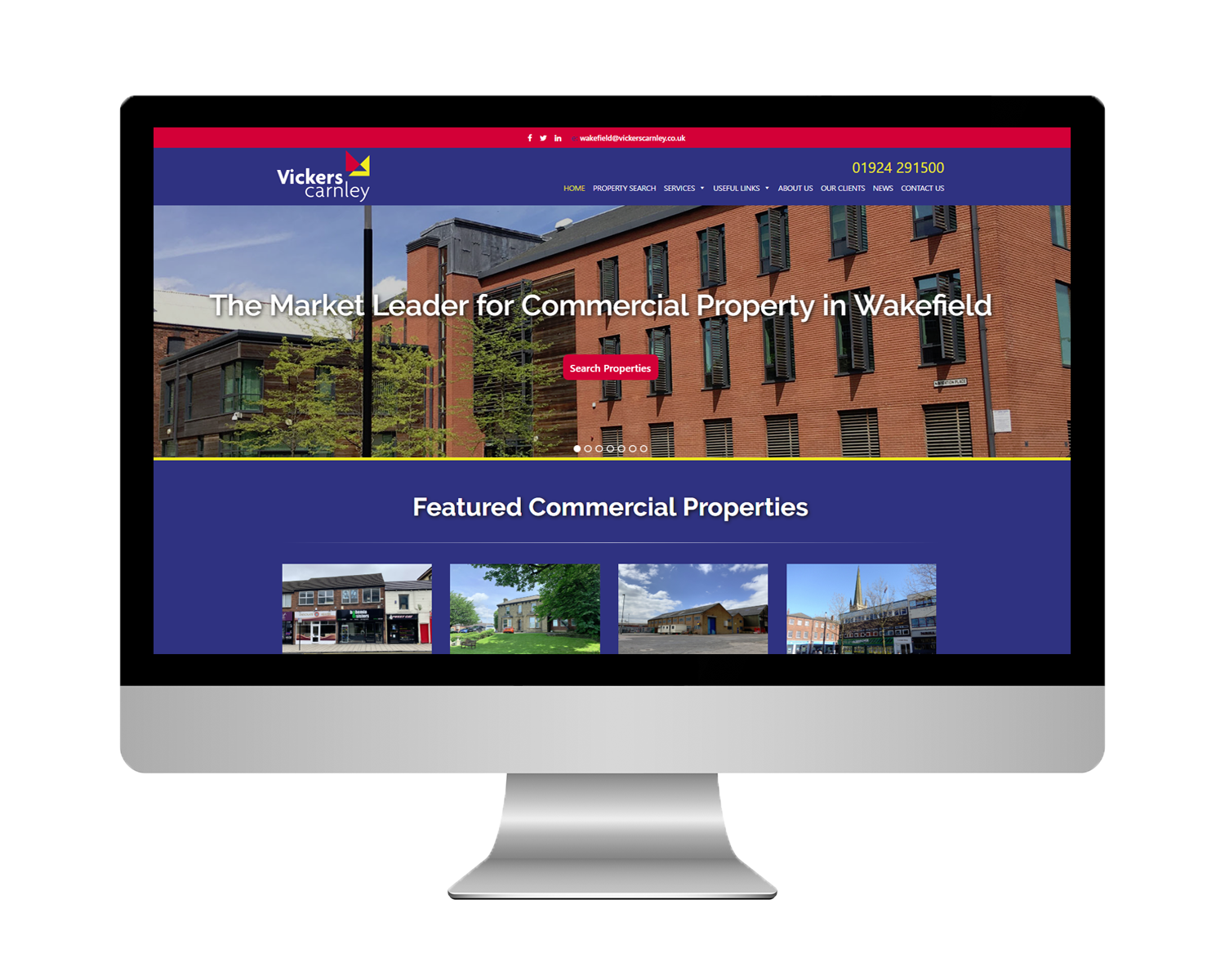 About the Client:
Vickers Carnley is an experienced commercial property team operating in the City of Wakefield. In this region, the team has become the market leaders in the commercial property industry after over 20 years of establishment.
Project:
The new website had to be mobile-responsive and built on WordPress.
It also had to display the client's properties for rent/sale using the existing toolkit software, as well as allowing website visitors to click on the property for more information while staying on the website. On Vickers Carnley's old site, if a user were to click on a property listing, it would take them away from the website.
The Property Search display needed a clean, efficient layout. We achieved this by embedding the existing toolkit software and adding styling to get rid of any obvious signs of embedment, such as a scroll bar beside the listings.
Challenges We Overcame:
We made the new website on a staging site, then later transferred it to replace the existing site. Unfortunately, we ran into a few problems doing this. Some of the website's design broke at this point: the menu didn't appear as it had done on the staging site, and the footer and sidebar weren't displaying as we'd expected. So we had to make some slight tweaks to make it look as planned.
We also had a problem with the client's toolkit software not working properly and being difficult to manipulate on all views, such as desktop, tablet and especially mobile. The toolkit/iframe was too large for mobile screens, but we got it working eventually.
Overall, we're very happy with this new development. A website which was once static and dated is now looking bright and shiny-new, not to mention easier for those at Vickers Carnley to make alterations. Their ideas and input were welcome from the beginning of the project throughout.
Extras:
Property Search toolkit software embedded in the site
Featured properties appearing at the top of the homepage and in every page footer, each linking to more information within the Property Search tool
Get Your WordPress Website
Call us on 01484 290 100 to discuss a new WordPress website for your business.
---
Written on
October 10, 2019