Prolog Fulfilment
WordPress Website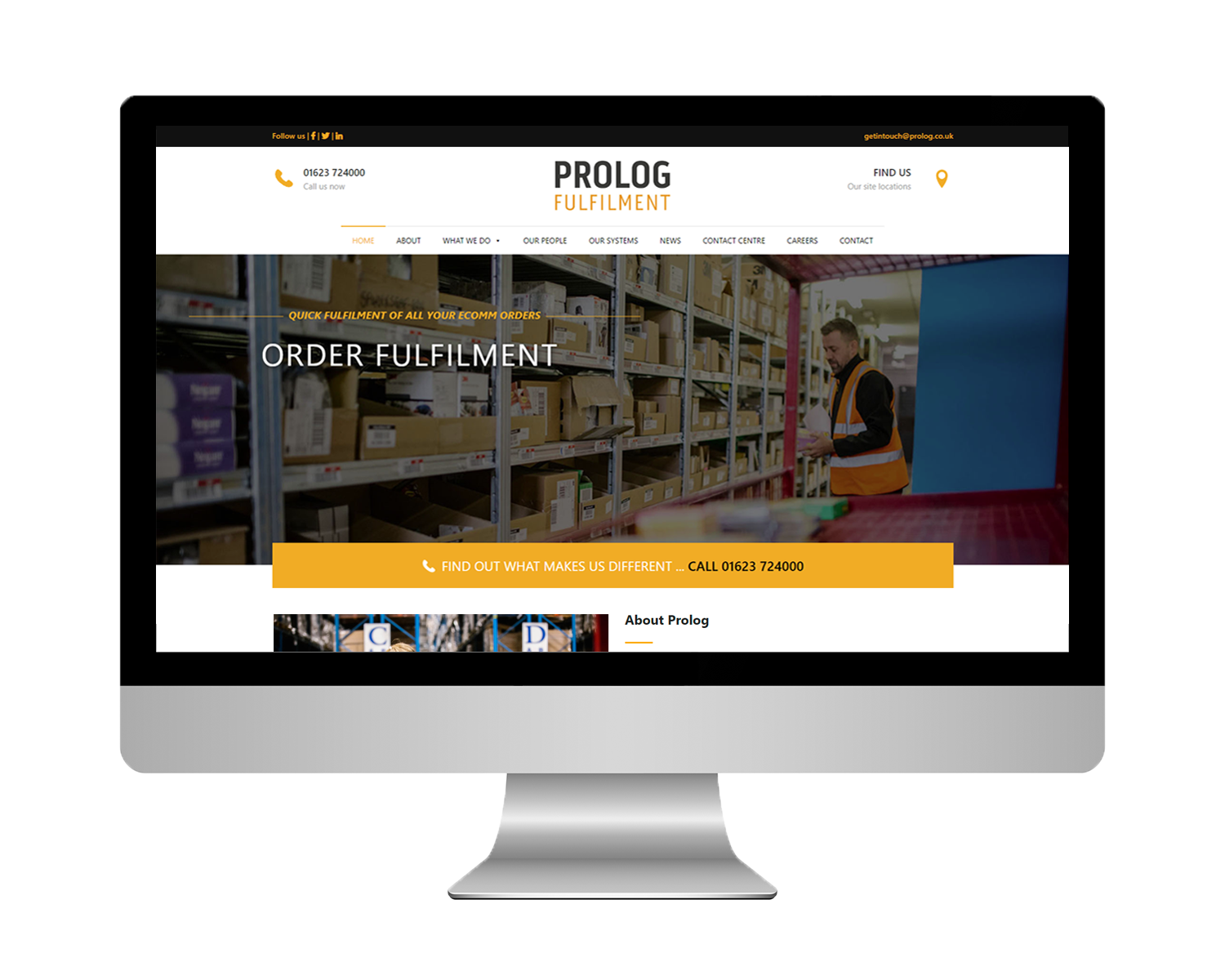 About the Client?
Prolog Fulfilment Ltd are a large fulfilment and warehousing business offering agile, flexible and efficient logistical order fulfilment services to clients who need a warehousing and call centre facility to directly supply their products to their customers.
Why Prolog Fulfilment Ltd Needed a New Website
As the company had undergone many restructuring changes, the content and images on the website were out-of-date. Due to the changes the company had experienced and the fact that the website looked dated, Prolog Fulfilment decided it would be the perfect time to invest in a fresh and modern web design, including a new logo and colour scheme, created by Pivotal's designer.
How We Were Able to Add Value
A huge amount of keyword research was undertaken to establish the best possible keywords that would attract the high-quality visitors Prolog were seeking for the very specific order fulfilment services they offer.
What Technical Requirements Were Needed?
This large, dynamic logistical company has a very busy domain name. Used as part of an intricate client login system, the domain prolog.co.uk, couldn't be allocated solely for the marketing use of the company's indexed domain name. Pivotal came up with the solution of using the sub-folder extension of prolog.co.uk/en thereby opening the future opportunity to extend into multi-lingual versions of the website.
Extras
Image Slider
Client Logo Carousel
Contact Forms
SEO Content Writing
Ongoing Search Engine Optimisation (SEO)
Team Profiles
Get Your Specialist WordPress Website
Call us on 01484 290 100 or contact us to discuss a new WordPress Website for your business.
---
Written on
January 2, 2020