Nixene Publishing
WordPress Website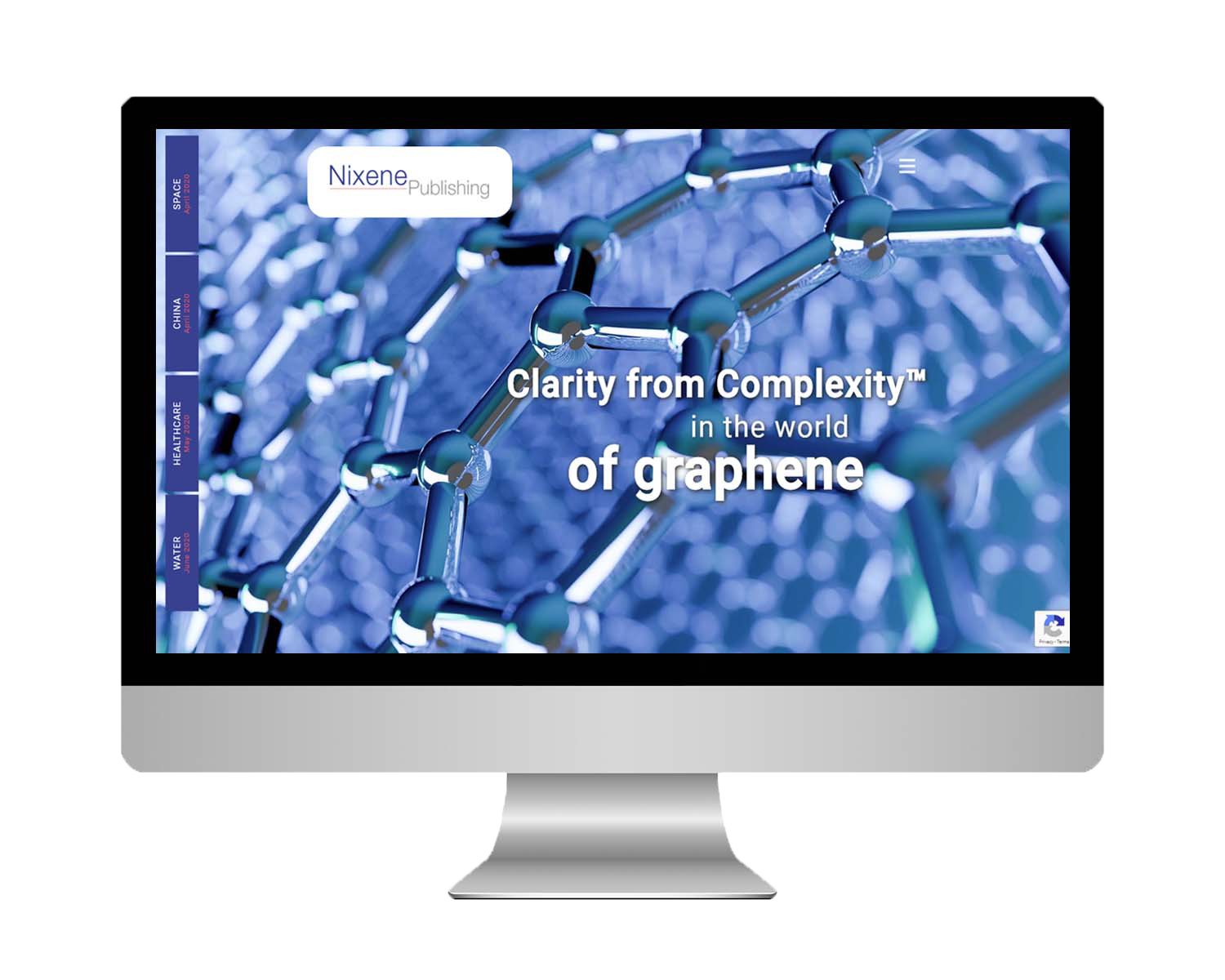 About the Client
As the fascinating world of graphene and two-dimensional materials has emerged and developed at an exciting pace, Nixene Publishing has established themselves as world leaders at the forefront of providing clear, concise communication about graphene and 2D material.
Underpinned by a team of experts, what began life as a private research project has transformed into a significant contribution to the world of graphene.
Today Nixene Publishing is a source of high-quality, premium information products spanning a range of print and digital publications, including the monthly Nixene Journal. The organisation also offers online and offline events and consultation services (available upon request).
Pivotal was delighted to be involved in helping this pioneering communication company enhance their online presence by designing and developing a smart and functional WordPress Website to showcase their publications, industry events, knowledgeable team and services.
Website Features Provided:
A slide-out menu rather than a conventional, static navigation bar. This gives the new website a cleaner and more minimalist look.
Showcasing Nixene's most recent publications in a unique, vertical format down the left-hand side of the homepage image.
As well as a News section on the website, the Nixene team also requested having a page displaying articles from, and about, Graphene World Leaders.
The beauty of WordPress is that it is a super user-friendly platform and there are almost an infinite number of WordPress plug-ins which are a bit like apps for your smartphone that boost a website's functionality. We used The Events Calendar plug-in so the experts at Nixene Publishing can easily add, remove and edit events, that they may be attending or are relevant to the work they do.
An easy-to-use contact form with Google reCAPTCHA Version 3 anti-spam protection was set up using Contact Form 7. If the Nixene team miss any enquiries, all correspondence is stored in an accessible database in the back-end of the website.
Security plug-ins were installed and set up to protect the website from hacking, spam and viruses, making it very secure.
The Strong Testimonials plug-in displays Nixene Publishing's reviews in an attractive manner, allowing their reputation and work to speak for themselves.
A high-quality GDPR Cookie Consent Banner plug-in was set up and Cookie and Privacy Policies were uploaded to ensure the website is compliant with all the necessary regulations.
Extras
We set up Google Analytics and Google Tag Manager on Nixene's behalf. We always say, "If you can't measure it you can't manage it!" Now that these 2 features are set up, Nixene can monitor their website visitors' behaviour to make informed choices about their website and digital marketing going forward.
We provided Nixene's Contributing Editor and Project Manager, Debbie Nelson, with a complimentary practical 1-to-1 WordPress Website training handover session so she felt confident to populate the website's content herself.
Testimonial – The Pivotal Impact
"Working remotely in the US, I was introduced to Pivotal Marketing, who has been a friend to Nixene Publishing for quite some time now. I faced the dual challenge of communicating the vision for our website redesign as well as working virtually for the entire project.

"I remain impressed at how quickly the team at Pivotal translated the vision to a reviewable sample, accommodated our team's input and ideas, and provided special features we had not imagined.

"Despite the sudden shift for their team to endure furloughs and remote work style, Phil Hatfield stepped in to wrap up the project with extraordinary patience and helpfulness.

"I can say without hesitation that working with Pivotal Marketing on Nixene Publishing website redesign and also with Nigel Cliffe through Nixene Publishing Ltd has made a huge difference for me. The project was less like work and more engaging as Team Pivotal is excellent to work with.

"On a 1 to 10 scale, I'd award a 20 – Highly Recommended – for going over and above during such a challenging time. We are very proud of the end result and extremely pleased with every aspect of working with Pivotal Marketing."

– Debbie Nelson, Contributing Editor & Project Manager – Nixene Publishing
Get Your Specialist WordPress Website
Contact us on 01484 290 100 or contact us to discuss a new WordPress Website for your business.
---
Written on
May 5, 2020