Hotbox Heaters
Ecommerce Website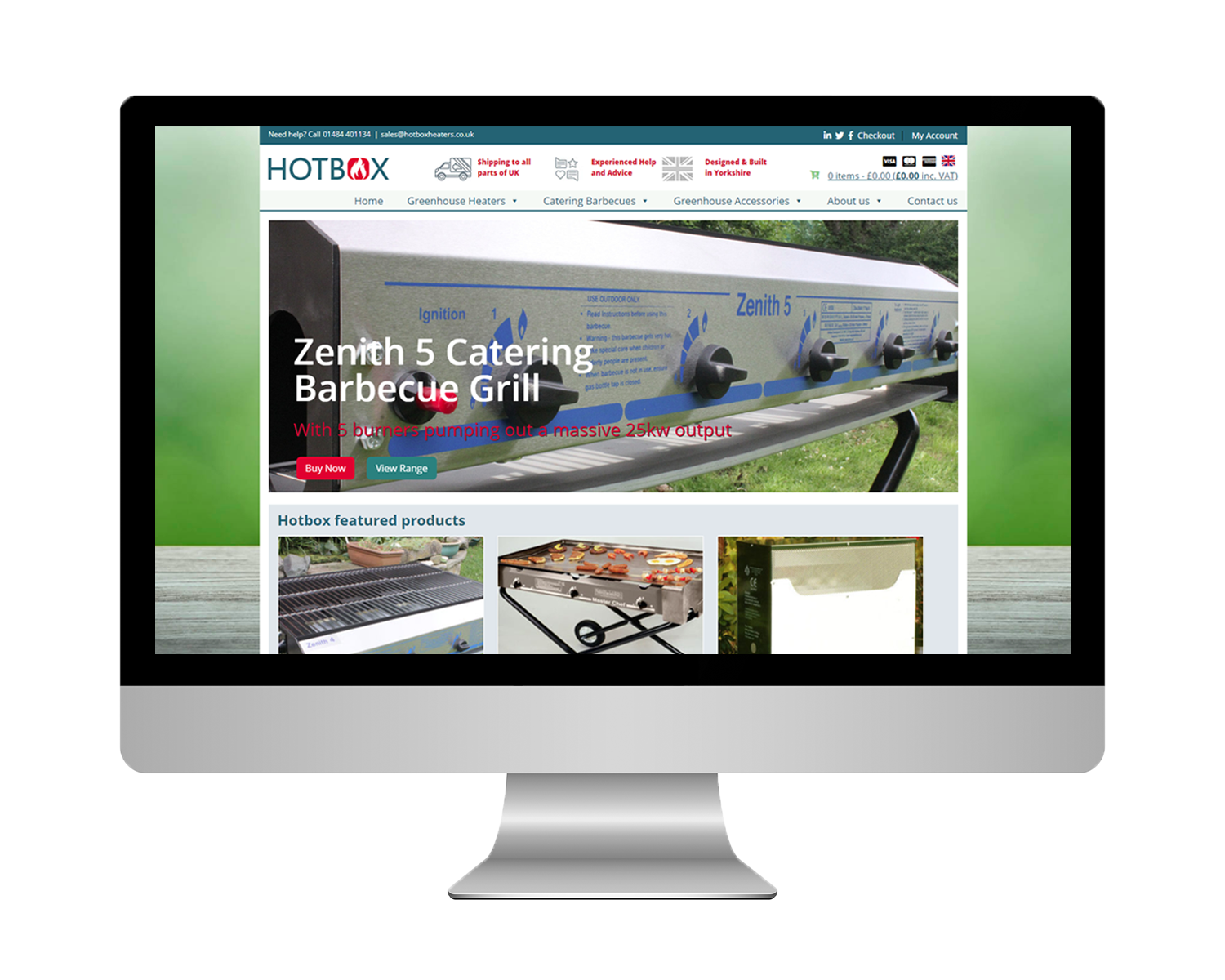 About the Client
As part of Kirklees Developments Ltd, the Hotbox Heaters brand forms a range of greenhouse heaters and catering barbecues, designed and manufactured in Brighouse, West Yorkshire.
Also offering a full range of complementary garden products and catering sundries, this specialist outdoor gas heating manufacturer continues to grow from strength to strength.
Why Hotbox Needed a New Website
Already the proud owners of a Pivotal Ecommerce website for over 5 years, Kirklees Developments decided to invest in a WordPress website with WooCommerce online selling functionality to help them add to their product range themselves and with greater ease. Recognising that WordPress offered a greater amount of futureproofing for their ongoing and growing online business, they took the plunge and asked Pivotal to help strengthen their website for the long term.
How We Were Able to Add Value
As part of the website design process, Pivotal designed the Hotbox logo and branding, focusing on this excellent product brand name that describes and captures the product so well.
Also designing the website layout to complement the new branding, this website has been modernised to display all the products beautifully on all device types.
What Technical Requirements Were Needed?
Adopting the WooCommerce online shop plugin, described as the world's most customizable eCommerce platform, Pivotal were able to call upon a wealth of features available with this excellent plugin such as:
Modern and clean interface
Pre-installed payment gateways
Total control of the checkout process
Set Default Currency
Automatic VAT calculations
Customer able to easily Add/Manage Products
Create Product Variables
Inventory Management
Flexible Shipping Destinations
Shipping Prices
Select Customer Address
Discount Coupons and codes
Product Reviews
Get Your Specialist WordPress Website
Call us on 01484 290 100 or contact us to discuss a new WordPess Website for your business.
---
Written on
December 13, 2019