Barcaldine Castle Booking System
Ecommerce Website with Integrated Booking System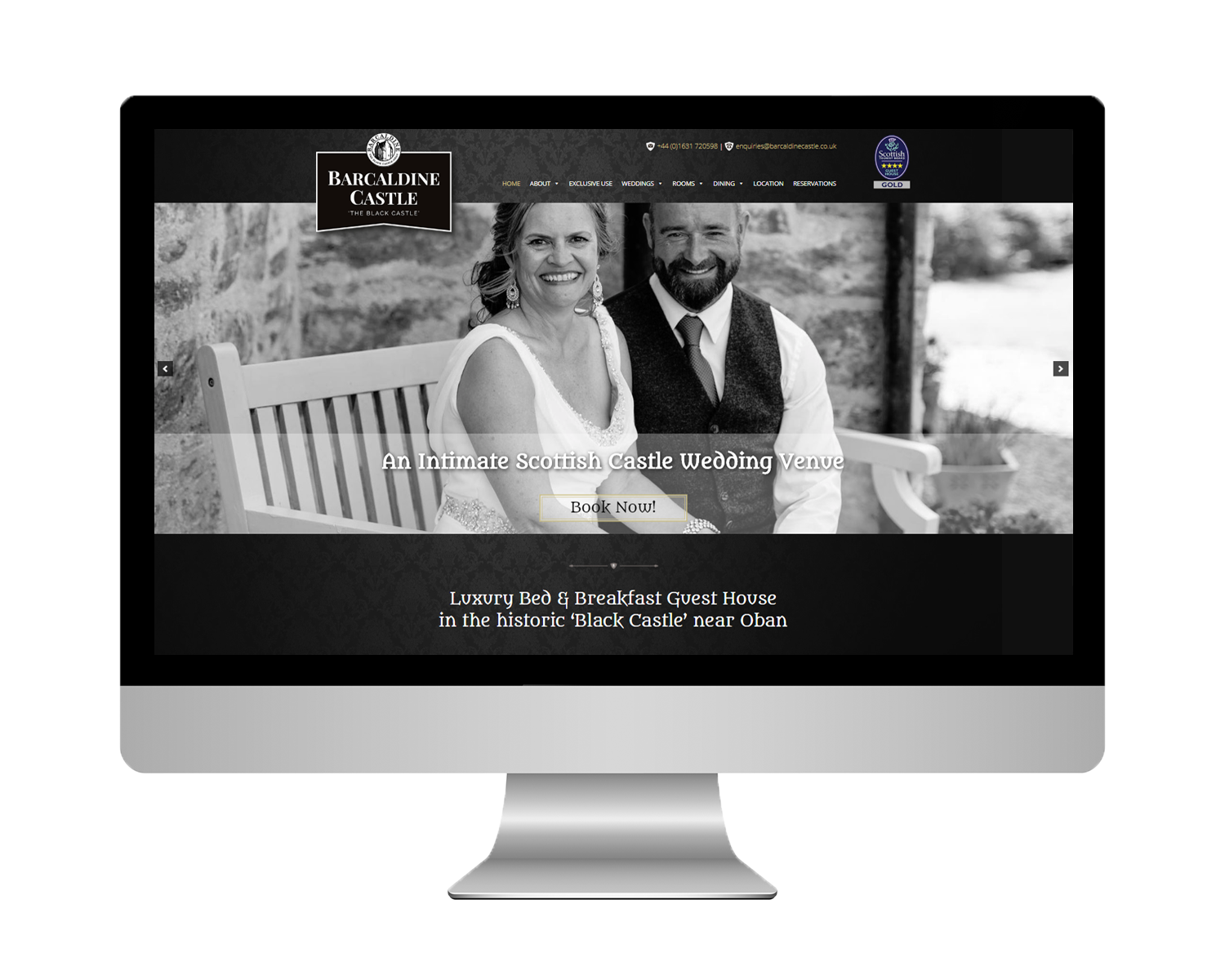 About the Client:
Residing in Argyll, Scotland, Barcaldine Castle is a charming place for all to stay who enjoy ancient buildings and stunning scenery. Already armed with an easy-to-use WordPress website from Pivotal, this beautiful bed and breakfast was in need of a new on-site booking system.
For guests to book their stay in this enchanting 17th-century Scottish castle, the website has used a few different booking systems before. Unfortunately, all of them were on external booking sites. This meant the site needed to either redirect customers or display the booking system in an iframe. This meant we had limited control and styling options. Not only this, but these booking systems also charged sizeable fees that proved costly for the castle.
Having worked with us for several years, Barcaldine Castle came to Pivotal to solve their problem. They asked us to add a new, more efficient booking system that doesn't take customers away from the site. And that's just what we did.
The New Booking System:
To set up their new, simple-to-use booking system, we used Hotel Booking, a plugin by MotoPress.
For taking payments, the Hotel Booking plugin offers a variety of payment gateways. However, Barcaldine already has an account with the payment provider, TakePayments, allowing their guests to pay on the website using the TakePayments plugin. Unfortunately, the Hotel Booking plugin would not integrate directly with TakePayments, so in the end we brought in WooCommerce to link the two together.
Now, thanks to Hotel Booking:
Barcaldine Castle has full control of all rooms and bookings.
We were able to apply personalised styling using CSS to blend the system into the website.
The system notifies the castle whenever a booking is made, changed, or cancelled.
The castle pays annually for the plugin while saving money in the long term.
The Pivotal Impact
Delighted to have cut out the middleman, and with training from Pivotal on using the new system, Barcaldine Castle now finds it easier than ever to navigate and control their bookings and confirmations.
"We should have done this years ago."

— Abbie, Hotel Manager & Host at Barcaldine Castle
According to Barcaldine, the system is easier to personalise and make more suitable for their business, as well as costing less overall. Overall, it is a booking system they would highly recommend to others.
Get Your Specialist Ecommerce WordPress Website
No matter if it's a hotel room or another product or service, call us on 01484 290 100 or contact us to discuss a new Ecommerce WordPress Website for your business.
---
Written on
February 22, 2022