ValueExchange, WordPress Website
WordPress Website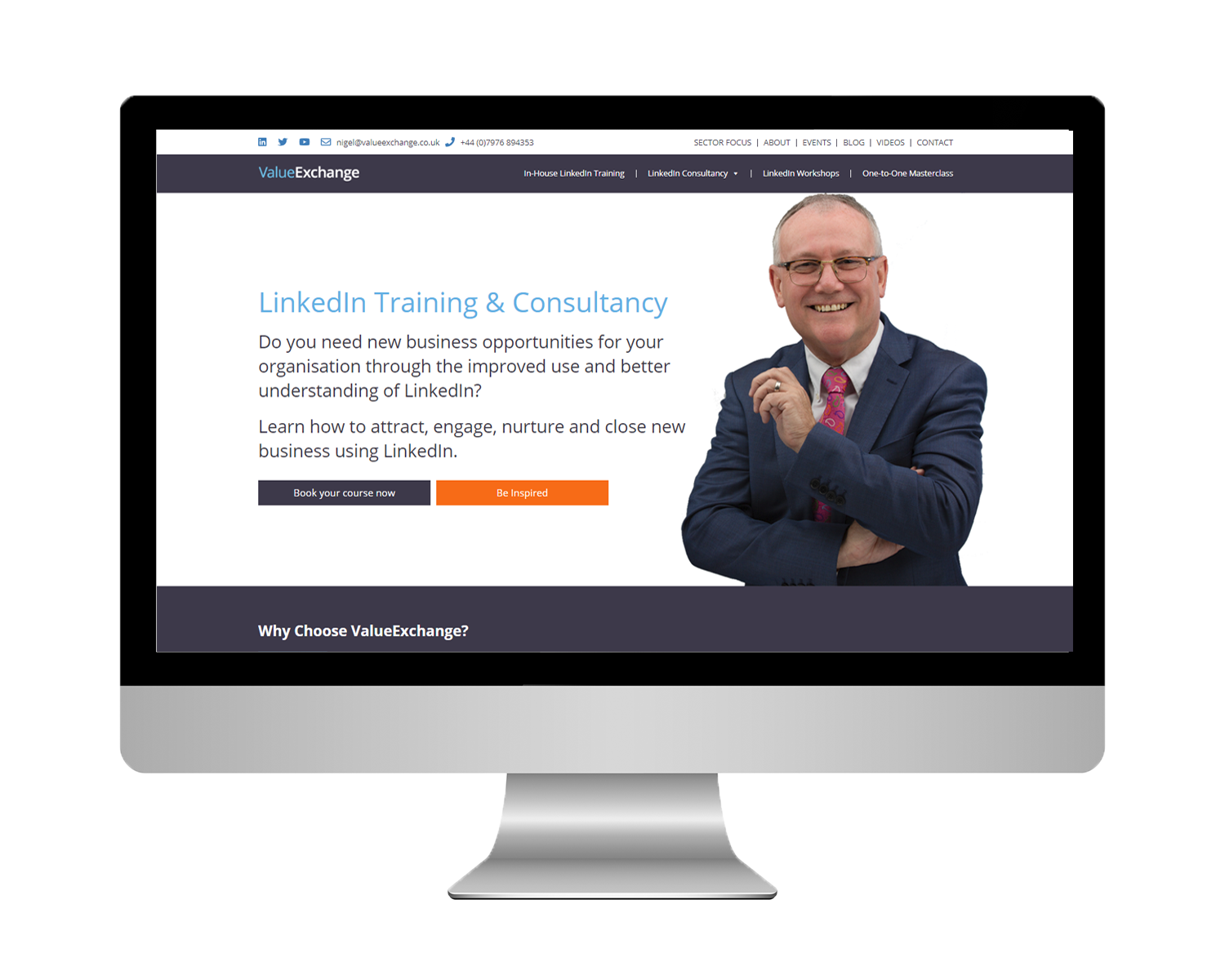 About the Client:
Nigel Cliffe and his brand ValueExchange help businesses and sales teams to build relationships and trust and to become a 'Thought Leader' through actively engaging on LinkedIn. Nigel offers insightful LinkedIn workshops, In-House LinkedIn Training and LinkedIn Consultancy services on both a group and one-to-one basis. ValueExchange work with a diverse range of professionals from sectors as a wide-ranging as Advertising and Telecoms to Recruitment and Retail.
Brief:
A manageable WordPress website that can be easily updated with the latest news and testimonials.
Sector pages illustrating how Nigel can use his LinkedIn expertise to help those in various professional disciplines.
A modern and clean design.
An Events page showcasing Nigel's up-and-coming LinkedIn Workshops, with an integrated Eventbrite plug-in to allow website visitors to seamlessly book onto the courses.
An ability for website visitors to easily schedule appointments with Nigel via an inbuilt calendar.
A Live Chat feature to help visitors to the website find what they are looking for and enhance their user experience of the website.
Extras:
Full ongoing Search Engine Optimisation, website support to keep the website up to date, regular blogging, and Social Media Management to ensure Nigel's Twitter content aligns with the insights he shares on LinkedIn.
Get Your Specialist WordPress Website
Call us on 01484 290 100 or contact us to discuss a new WordPess Website for your business.
---
Written on
December 28, 2019