Overgate Hospice
Reporting & Support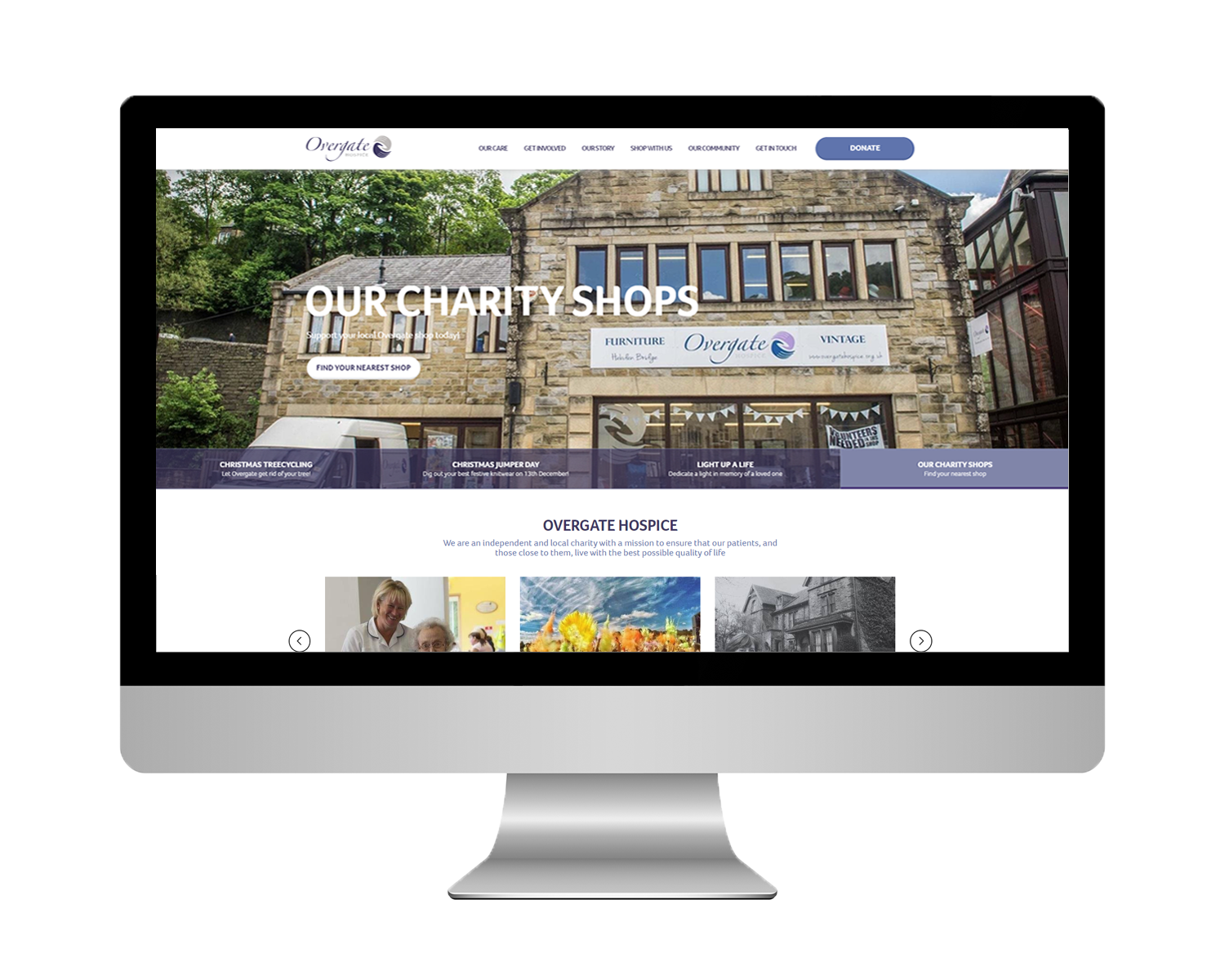 About the Client
Overgate Hospice help people with life-limiting illnesses by making their lives as comfortable as possible, whilst supporting their families and loved ones. They do this by offering specialist palliative care to patients free of charge. As such, they rely heavily on funding. In fact, the charity needs a staggering £6,800 each day to ensure the hospice keeps going!
With Overgate Hospice working towards such a worthy cause, Pivotal is delighted to offer monthly SEO, Website, Email Marketing and Social Media Reports to Overgate Hospice's Marketing team, free of charge.
SEO Reports
This includes information such as:
How many visitors viewed the Overgate website during the previous month.
Where those visitors came from, for example, did they arrive at the website through search engine results (Organic Visitors), from a link on a different website (Referral Visitors), via social media (Social Visitors) or by typing the web address directly into their web browser search bar (Direct Visitors).
How long the visitors, on average, spent the website. This is known as Average Session Duration.
The percentage of website visitors that leave the website after visiting only one webpage. This is known as Bounce Rate.
Keyword Ranking Reports
These reports show highly in search engine results (such as that of Google) the Overgate website ranks for certain keywords or phrases that Overgate Hospice are targeting.
Social Media Reports
These reports show:
How many Followers/Page Likes, Overgate Hospice have gained or lost the previous month across Facebook, LinkedIn and Instagram.
How many people Overgate's posts reached on Facebook.
What the top 3 most engaging Facebook posts, Tweets and Instagram posts were during the previous month, and what the individual stats were for each of these posts (how many Likes, Comments and Shares each post got).
We also report on the progress of any paid Facebook ads Overgate have run.
Website Visitor Tracking ID Lead Generation Reports
Overgate Hospice can benefit from building relationships with local businesses. These reports outline in spreadsheet format:
Which businesses and organisations have visited the Overgate website during the previous month.
How the businesses or organisations came to the Overgate website, for instance via social media or a link from another website or a search engine.
The contact details of these businesses and organisations so that, if followed up correctly, they could develop into positive fundraising relationships.
Email Marketing Reports
These reports inform the Overgate Hospice Marketing team how many clicks, opens, forwards, unsubscribes and bounces their email campaigns received. They can also tell them where the people who opened their emails are located, in terms of country or city.
How Overgate Hospice's Marketing Team Benefit from the Pivotal Impact:
As an Overgate Hospice Corporate Member, Pivotal are happy to answer any questions the Overgate Hospice Marketing team have about their digital marketing or website and offer support, tips and ideas.
We are also glad to save the Overgate Hospice Marketing team valuable time as part of our Corporate Social Responsibility (CSR) efforts by taking care of the analytics and reporting side of their work so they can get back to doing what they do best – engaging the Calderdale community in fundraising!
The Marketing team can also use our easy to follow yet insightful reports in their team meetings.
We always say, "If you can't measure it, you can't manage it!" Our reports allow the Overgate Hospice Marketing team to discover what campaign and tactics worked well and what they can improve on to get higher engagement, click and open rates the following month.
We don't usually offer Reporting as a stand-alone service to clients, but if you'd like help with a digital marketing campaign, which would include regular reporting, please get in touch!
---
Written on
January 1, 2020