Content isn't king. Even great content isn't king. Great and highly visible content, on the other hand, rules the web!
What we mean by this is that having a brilliant website — with all the bells and whistles and interesting, well-researched wording and images — is all pointless if people can't find your website in search engines like Google.
So, how do you rank highly in Google's search results in 2019?
The Background
It's been almost a year since Google made an update to its Search Quality Rater Guidelines. These are its principles used to guide the human raters who help assess the effectiveness of the search engine's search algorithms.
As Matt Southern notes in Search Engine Journal, it's worth bearing in mind that these quality raters cannot personally impact how a webpage is ranked in results. They can, however, relay feedback back to those responsible for writing Google's algorithms, which may result in an algorithm update being rolled out. This algorithm update could then change how a page is ranked.
One particularly interesting update to the Google Search Quality Rater Guidelines was section 2.6 'Reputation of the Website or Creator of the Main Content' and section 2.6.1 'Research on the Reputation of the Website or Creator of the Main Content'.
"Many websites are eager to tell users how great they are… But for Page Quality rating, you [the Quality Rater] must also look for outside, independent reputation information about the website. When the website says one thing about itself, but reputable external sources disagree with what the website says, trust the external sources."
Section 2.5.2 'Find Who is Responsible for the Website and Who Created the Content on the Page' also stated:
"Every page belongs to a website, and it should be clear:

Who (what individual, company, business, foundation, etc.) is responsible for the website.
Who (what individual, company, business, foundation, etc.) created the content on the page you are evaluating."
How to Stay on the Right Side of Google Search Quality Rater Guidelines
Essentially, Google's update to Search Quality Rater Guidelines focuses on E-A-T.
Expertise
Authoritativeness
Trustworthiness
So, it goes without saying that website best practices dictate you should embrace the elements of E-A-T! Websites with these traits and content that helps them attain these attributes align well with section 2.6.1 of the Search Quality Rater Guidelines mentioned above. External sources are only going to think highly of your website if it supplies accurate and reliable information.
E-A-T Website Best Practices
1) Author Pages
We're sure you only allow writers who are experts in their field to write for your website, so why not set up Author Pages for each writer? Outline their bio and list their credentials, like their experience and qualifications in the topic they specialise in writing about.
2) Link to Previous Work
Be sure to add links to other popular/well-researched work that your authors have published (on your website or on other reputable websites) on their Author Page and perhaps in an 'Other posts by this author' section at the bottom of their blog posts/webpages.
3) Writer's Websites
If your website writers have their own personal website, allow them to link to it on their Author Page.
4) Linked Bylines
Ensure each author byline on blog posts and webpages links to their Author Page — and double-check the link works!
5) Author Headshot
Add a clear and professional image of the author next to their byline (see image to the right). This also helps website readers put a 'face' to the writer and helps build the writer's reputation as a recognised and reputable expert.
6) Linked Social Media Icons
Insert social media logos in the blog post/webpage an author has written and on their Author Page. The social media icons should link to the related social media profiles belonging to the author, such as Twitter and LinkedIn. Encourage the author to be active on social media. This helps them develop their reputation on different channels and is great for brand awareness.
7) Give Quotes and Interviews
If you or your website writers have expertise in a particular field, showcase it! If you/your website writers are open to and actively seek opportunities to get interviewed in podcasts or give quotes for online articles, the author of the piece you contributed your expertise to will give you/your writers a shoutout online. It will also serve as a valuable backlink to your website, one of the many 'ranking factors' that help increase your website's search engine ranking.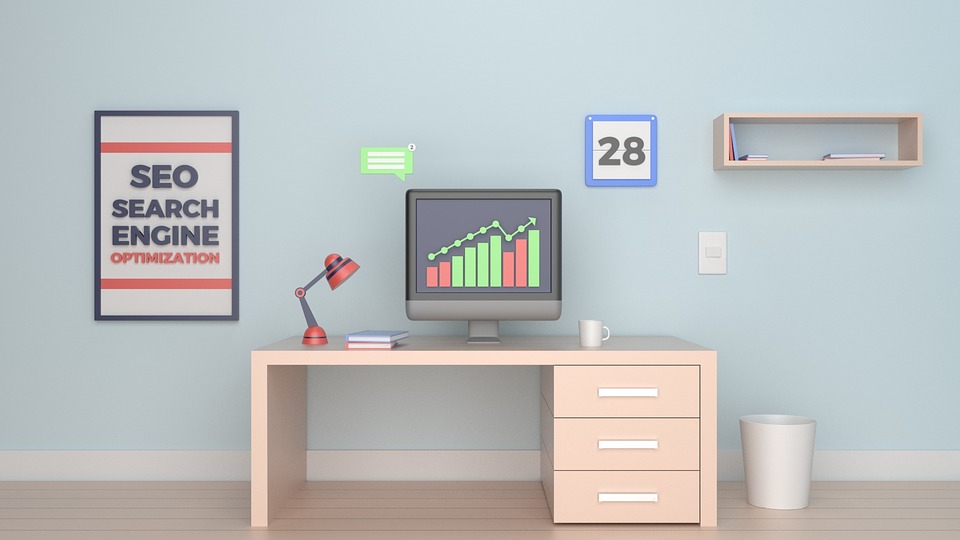 8) Contact Page
Having an easy-to-locate Contact Page is a no-brainer, not just for Google's Quality Raters but for your visitors' User Experience. Make sure to keep it up to date with the correct address, phone numbers and email addresses, as well as social media icons in the header or footer linking to the company social media accounts.
9) About Us Page
An updated, easy-to-find 'About Us' page helps tick the Trustworthiness box. You're demonstrating that your website is who it says it is and giving the business/organisation/brand it represents an identity.
10) Privacy, Cookie and Data Policies
Having easily accessible protection policies on your website shows that your website is upfront and honest about how it treats website visitors and their information. With GDPR, this tip naturally falls under website best practices.
11) Accreditations and Awards
Showcasing your brand's accreditations and industry awards on your website is a must. Especially if they are from leading or official industry bodies. It's also a good idea to link to the accrediting or award body's website.
12) Customer Reviews and Testimonials
The Search Quality Rater Guidelines are going to take external/expert reviews and opinions of your website into account more than, say, customer testimonials on your website. So, if your business has reviews on TripAdvisor, Which? or a similar review website, you're onto a winner. However, it's also advisable to display authentic customer reviews on your website.
---
If you practise the above in the spirit of transparency, your website's reputation should only thrive as a source of Expertise, Authoritativeness and Trustworthiness in your niche!
For more information on website best practices and how to boost your website's SEO (Search Engine Optimisation), just get in touch.