World Business Culture
Website content development and management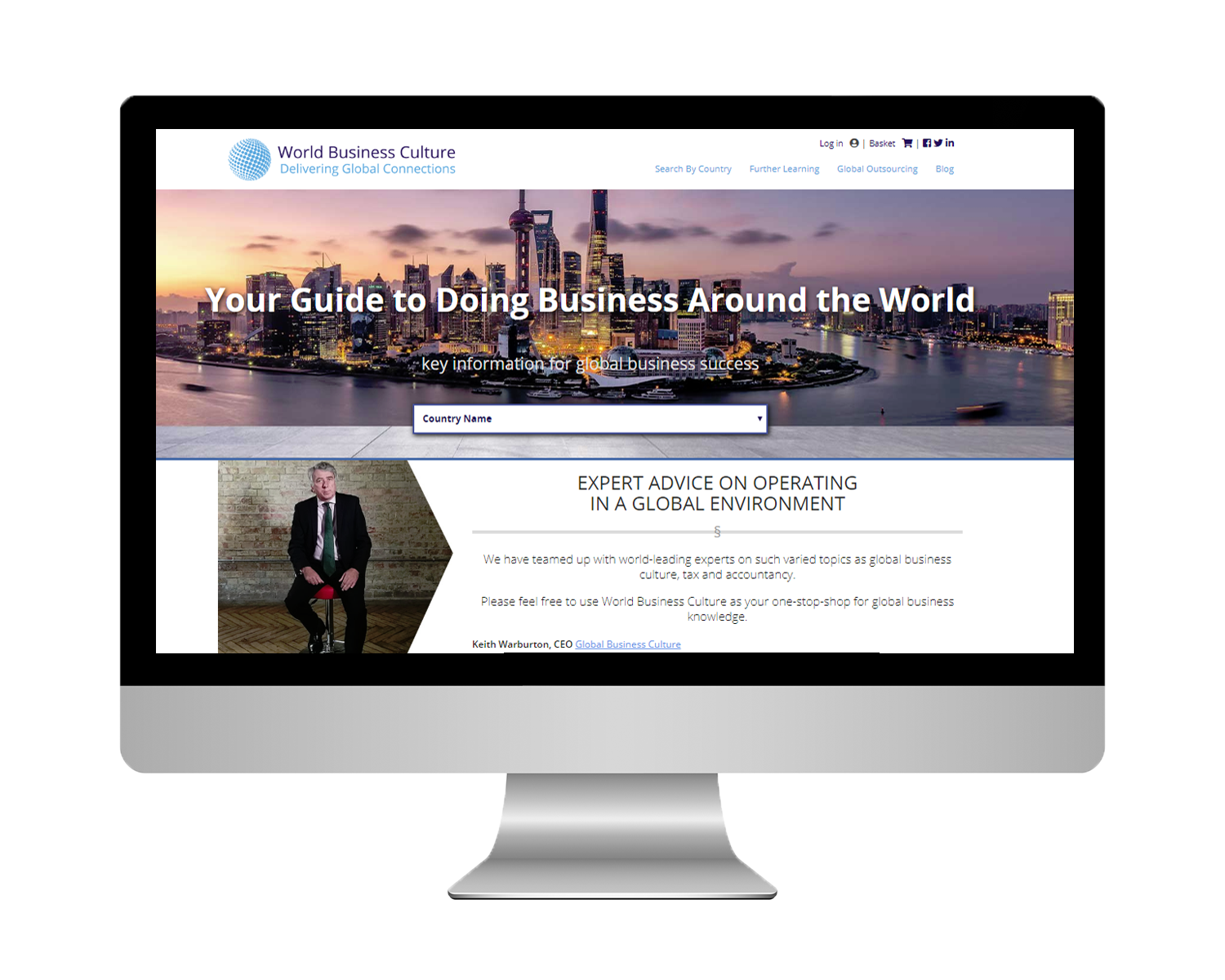 About the Client:
Drawing on a wealth of experience and knowledge, World Business Culture act as a one-stop-shop for everything that students and business professionals need to know about doing business in various countries across the world. Offering insightful resources, World Business Culture deliver valuable cultural awareness training and expertise in areas such as Accountancy, Tax, Logistics, and Market Entry to ensure global business success for their clients.
Brief:
A manageable WordPress website that can be easily updated with the latest business news and articles by the company's CEO, Keith Warburton.
A professional web design that works on two levels: appealing to students and speaking the language of business professionals.
A member login area for frequent visitors to the website.
The ability to tailor the user experience of the site to World Business Culture's two different target markets: Students and Business Professionals.
An eCommerce 'online shop' element to the website for World Business Culture to be able to sell their downloadable resources and gather the email addresses of the purchasers of their online products.
An intuitive menu and organised menu system to make the website's numerous categories and Country Profiles simple to navigate.
An engaging 'Cultural Compatibility Test' in the form of an online form/questionnaire to enable World Business Culture to offer recommendations based on the answers given by website visitors.
Extras:
Full on-going Search Engine Optimisation.
Get Your Specialist WordPress Website
Call us on 01484 290 100 or contact us to discuss a new WordPess Website for your business.
---
Written on
December 26, 2019