Morris Seymour
WordPress Website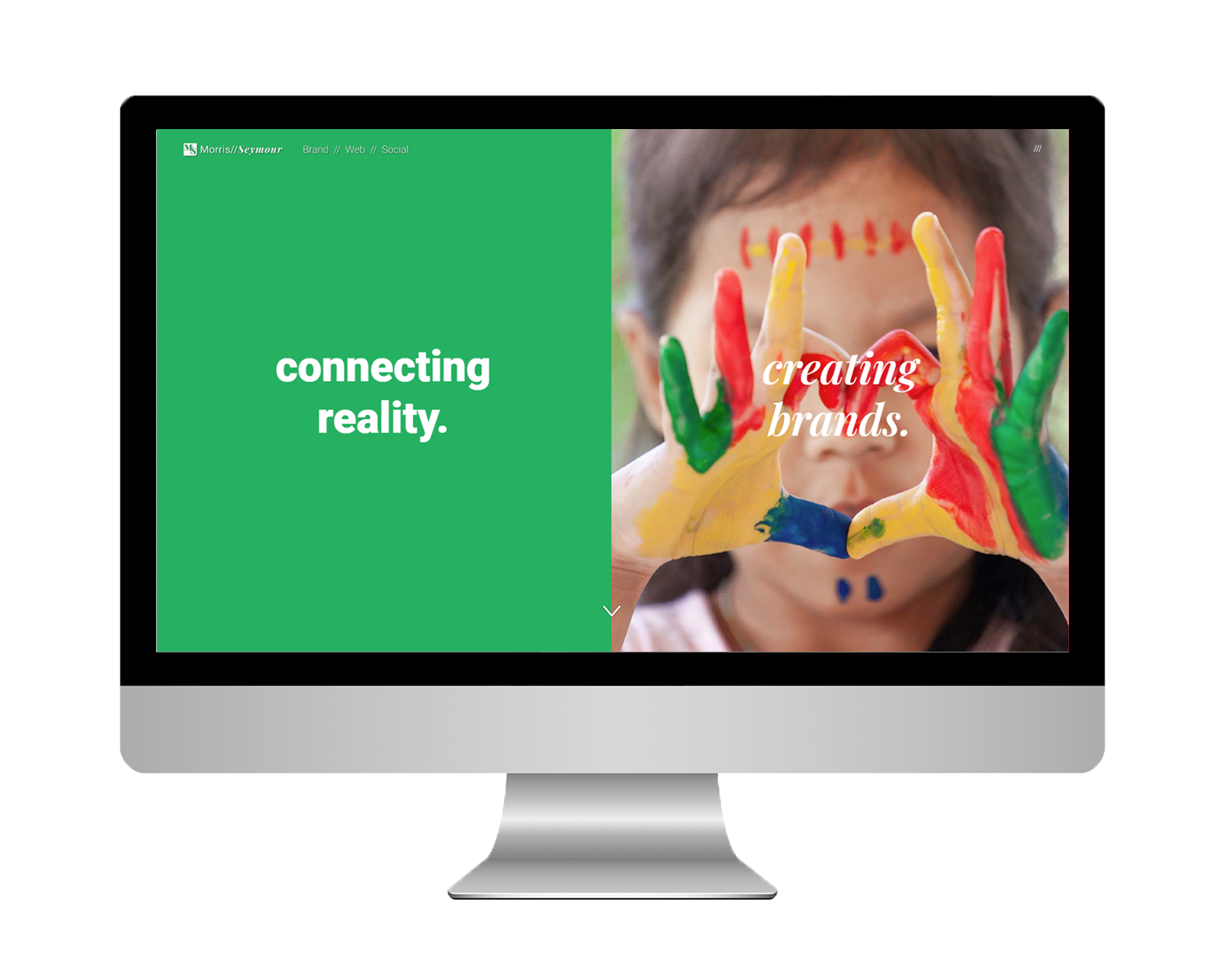 About the Client
Morris Seymour was founded by Branding and Packaging Specialist Amanda Seymour, who has over 30 years of experience working in the brand design and packaging industry. Having worked with an impressive array of household names including Morrisons, Aldi, ASDA, Kraft, Wilko, Booths, and Twinnings, Morris Seymour now connects reality and design by creating, innovative, inquisitive, perspective and frankly ingenious brands for clients across the whole spectrum, from large corporate companies and small independent businesses to not-for-profits and charities.
What makes Morris Seymour unique is that they can coordinate the whole look of a brand, providing print and digital branding so the style remains consistent.
Amanda was after a visually appealing showcase to display her vast portfolio of brochures, leaflets, website design, point-of-sale branding and packaging for prospective clients to review. We were delighted to maximise optimised images and get creative with colours that pop to produce a digital portfolio that did Amanda's work justice.
Website Features Provided:
We opted to use Smart Slider 3 – Pro by Nextend to present images and sliders in an engaging and sometimes animated way.
Ultilising the Soliloquy WordPress plug-in extensively, we added an interactive element to show some of the images within each of Morris Seymour's projects, creating sliders of images that website visitors can click on to scroll through.
Maximising the parallax movement on scroll web-design style trend, which creates the effect of a background image scrolling slower than the foreground content, providing an illusion of depth and perspective, we presented images in a compelling way.
Even if getting your website to rank in the results of search engines like Google isn't your priority like it wasn't Amanda's objective, it still needs to be secure. We installed an SSL (Secure Sockets Layer) Certificate, which results in that reassuring padlock icon appearing next to the website's web address, giving Morris Seymour website visitors the added confidence that they are protected when they browse the website.
Testimonial:
"When it comes to bespoke and actively taking onboard the client's needs, wants and aims, Phil and the team were there supporting and advising with creative suggestions to make my brand connect to reality online.

Many thanks to Phil and the Pivotal team for the support on the journey. With a special thanks to Taylia Tingle for her development genius and creative suggestions."

– Morris Seymour Founder, Amanda Seymour
Get Your Specialist WordPress Website
No matter if you want a new website to serve as showcase of your work or want it to rank highly in search results, contact us on 01484 290 100 or contact us to discuss a new WordPress Website for your business.
---
Written on
May 27, 2020