Sell More Products Online
Our Ecommerce websites offer true freedom. Convert visitors to customers no matter if you're selling 10 products or 10,000.
User-friendly product system
You don't need any coding knowledge to add and amend your own products on your website.
FREE 1-to-1 online shop training
Take control of your online shop at your own pace with our ecommerce website workshops.
Integrate your inventory management
By seamlessly integrating your inventory system with your website, you'll save time, money and resources.
FREE valid SSL certificate for 12 months with all our online shops
We deliver security you AND your customers can trust, maximising the latest cybersecurity technology to protect customers' details.
More options. More choice.
Versatile functionality with voucher codes, discounts, product options, categories, tax displays, payment providers, and a range of currencies.
Mobile-friendly website layout
Most internet shopping comes from a mobile device. Give your customer what they want with a good mobile experience.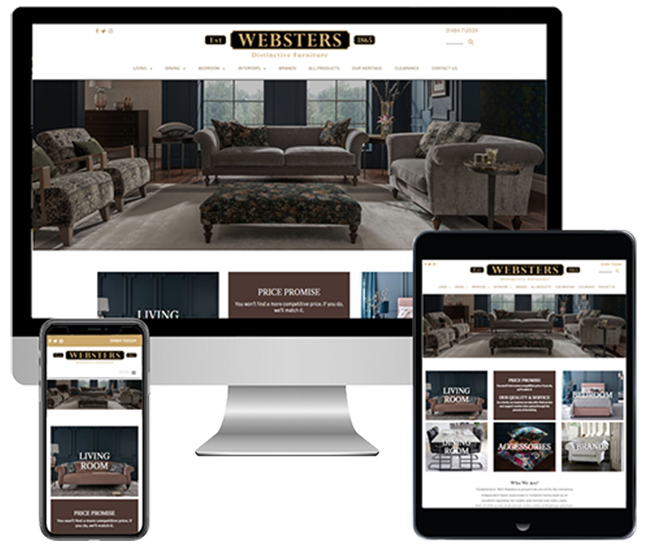 "We have received great feedback from our customers about our website and it has really helped our business during the pandemic as we are getting plenty of enquires and orders from around the UK.
The whole team at Pivotal have been fantastic to deal with and always get back to you if you have a question or problem. Thank you guys and look forward to working with you in the future."
Oliver Blackburn, Webster Distinctive Furniture
---
Get in Touch Using the Quick Form Below to Start Selling Today
Our Awards